Description
Without question, the most popular video photography course ever taught on the Internet! Based in part on Bryan's worldwide best selling book, Understanding Exposure, each lesson unravels the often confusing and intimidating world of shooting with your digital SLR. This course offers more than 50 video tutorials that follow Bryan's book. The 50+ short videos (totaling 3 hours of content!) will visually walk you through is book brining each page to life!
As thousands of photographers have already learned, Bryan makes this difficult subject of exposure so darn easy to grasp. You will see and learn within the first lesson, the clear difference between a correct exposure and a creatively correct exposure.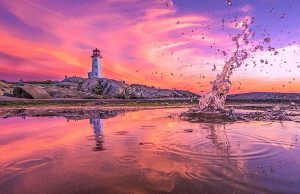 Do you know which ONE aperture to use and when you should use it to get the greatest contrast and sharpness in your exposures? Do you know which two apertures guarantee your background will remain as an out of focus tone?
Do you know which ONE aperture when combined with the right lens will give you an area of sharpness from three feet to infinity? If you are not shooting consistently perfect exposures OR if you don't understand why some exposures work and others don't, then this course is for you. Have you ever explored the truly exciting world of motion-filled exposures? This course will teach you all about the creative use of shutter speed from freezing action to implying motion. Do you know where to take a meter reading when shooting a sunset, a snow scene, or a city scene at dusk?

When you are finished with this class, you will be an expert with YOUR camera and get a perfect exposure every time!
These video tutorials cover following topics (and MORE!):
Basic Exposure
Light Meters
Aperture and Shutter Speed
Isolating the Subject
Aperture and Beyond

Panning
Freezing the Action
Implying Motion
Motion & Zoom
Getting the Exposure

Mood and Light
Difficult Exposures
Difficult Exposure Round 2
Filters
Exposure Unlimited

Course Requirement:
A digital or film camera with full manual exposure mode. (It certainly doesn't hurt to follow along with Bryan Peterson's Understanding Exposure and Your DSLR book!)