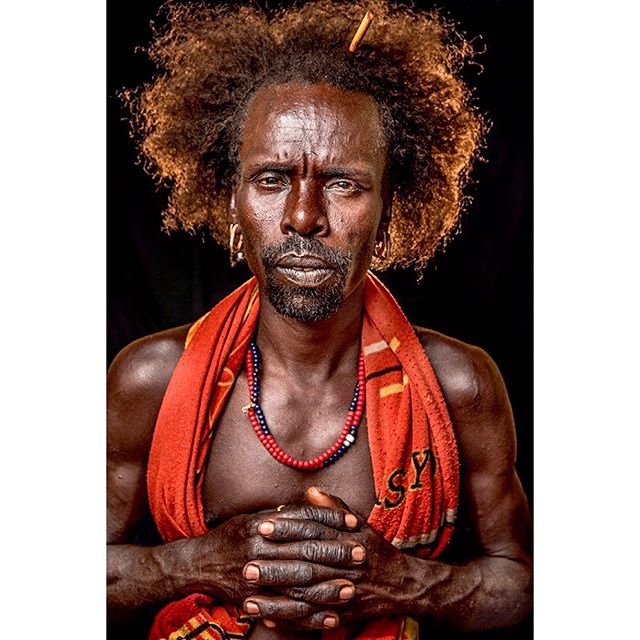 I return to Ethiopia's Omo Valley in two weeks, returning to continue my personal project of photographing members of the Karo, Hamar, Arbore, Surmi and Mursi tribes. For the most part, I am choosing to photograph these portraits against a black background, with a lone hair light directly behind the subject and my Nikon SB-910 firing through a small white umbrella just off to my right, both lights triggered by Pocket Wizards.
No gels, no textured backdrops, no high-key lighting, no snoots, no barn-doors or grids.
A lone light, that's it, firing in sync with my camera, at a mere 1/250 sec. is all that's needed to capture thousands upon thousands of years of humanity which is evident in the eyes of every man, woman and child in Ethiopia's Omo Valley, a country that is arguably, to some, the cradle of civilization.