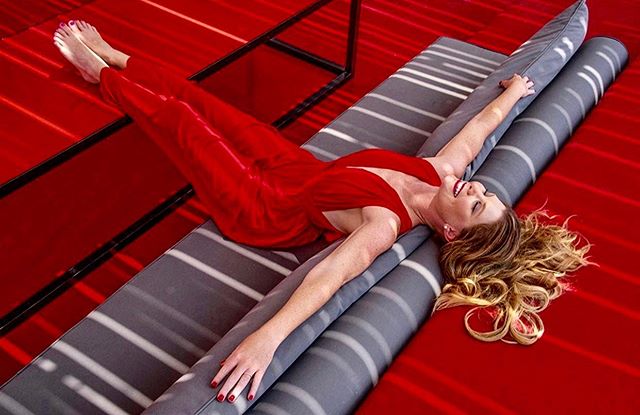 Hey it's International Show the Color Red Photography Day, (and yes I just made that up), but none the less, three cheers for the color RED and while you're at it, say "Hi" to Michele! If you've taken classes at my on-line school, you've communicated at some point with Michele. She and her husband are my business partners at my on-line school. In 2018, Michele was with my workshop students and myself on the Island of Santorini and it was in the town of Oia, where we created this photograph, on the outside terrace of an art gallery no less, which had a seating area out front and if we timed it just right, (mid-day) the narrow openings in the overhead slatted roof would create this wonderful striped 'canvas' across the grey and red painted terrace, and by the looks of things, we got their at the right time and as hoped, Michele's red summer dress proved to be the perfect attire for what surely is a vibrant composition that celebrates the color red. A surprisingly easy exposure since the Nikon Matrix metering recognizes the light and dark simultaneously and delivers an overall average reading.
You keep celebrating red and you keep shooting!
Nikon D500 Nikkor 18-300mm at 18mm, F/16@ 1/60 sec. 100 ISO SUNNY/DAYLIGHT WB.