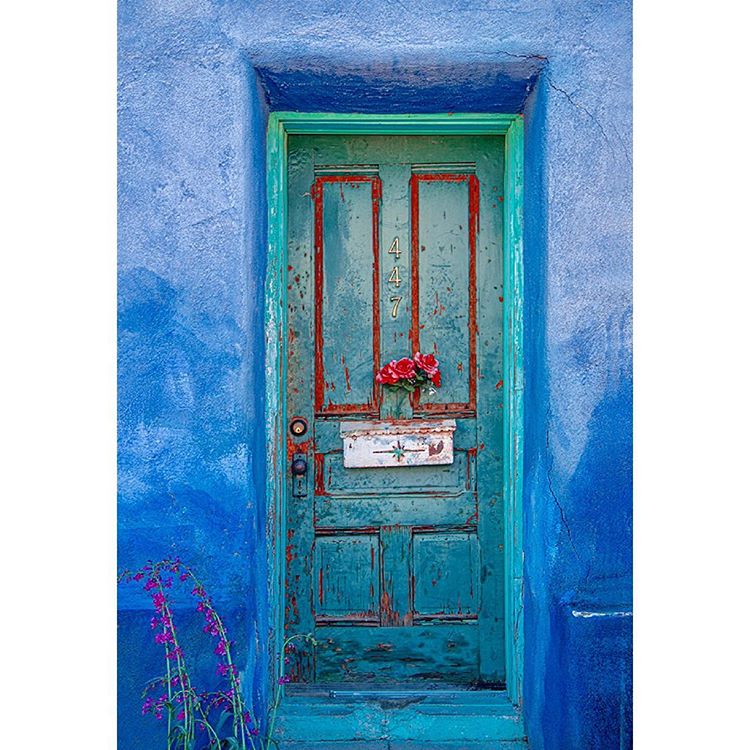 I believe it was 1975, give or take a year, when I was in downtown Portland, Oregon venturing WAY OUT of my 'shoot only nature' comfort zone, attempting my first ever full day of street photography and as this day progressed, I could feel my enthusiasm rising up inside me as I shot and photographed another great door filled with character! Surely, no one else had thought of doing an entire book on the subject of doors! Yeah, I know, isn't ignorance wonderful, sometimes?
Although my passion for image making, (including doors) is no less intense today than it was back then, my enthusiasm is tempered, somewhat, in matters of 'original thought'. Sure its fun to think that I actually came up with an original idea, yet I am reminded of Goethe's writings, including, "Nothing has been thought of that hasn't already been thought of before.."(And sorry if this quote is not exact.) It was only a few weeks later, after my first foray on the streets of Portland, where I was in a local arts and crafts store and I saw a poster for sale that was comprised of 28 individual photographs of DOORS, yes DOORS, and of course this proved to be just one of many humbling experiences in my early years of photography.
Fast forward to today and since original thought is apparently in short supply, what about original photography? Now that is perhaps a subject worth considering the next time you head out the door in your pursuit of photographic excellence!
If our intelligence is going to be measured by how many doors we are willing to open, than it's perhaps just as fair to say that our wisdom is best measured by how many doors we are willing to close.
You keep shooting!
Nikon D810, Nikkor 24-120mm, F/11@1/100 sec. 400 ISO