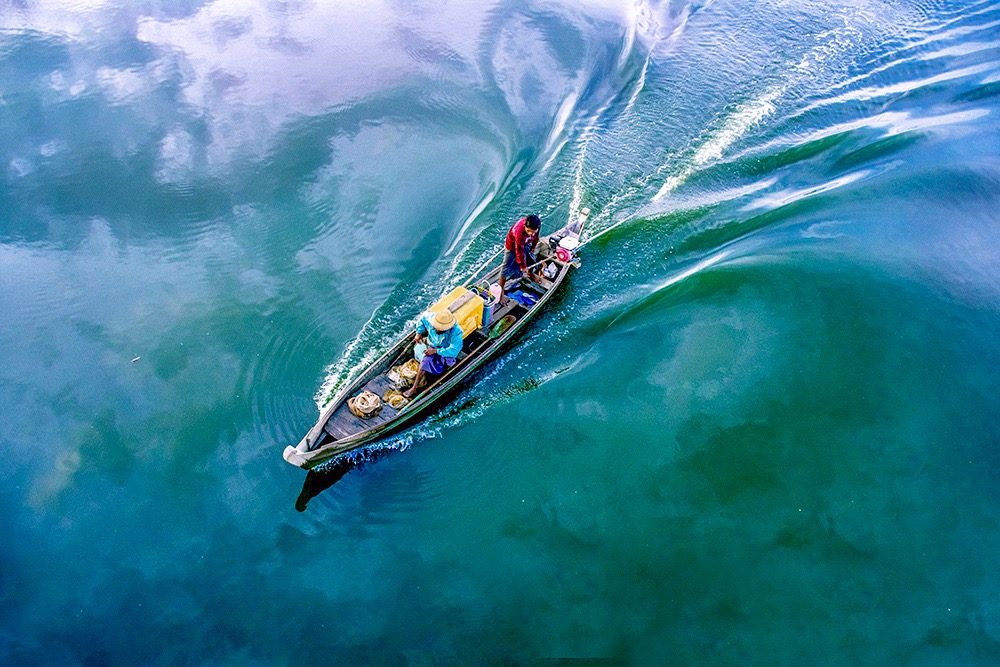 The 200-year old Ubien Bridge, built from teak, stretches across the southern end of Tangthman Lake in Mandalay, Myanmar, allowing one to have an elevated view of the lake and the activity below.
From roughly twenty-feet above the lake, the early morning calm on the water, as well as the reflections of clouds, was briefly awakened by two fishermen and their narrow boat, slicing through the water like a sharp knife through cellophane.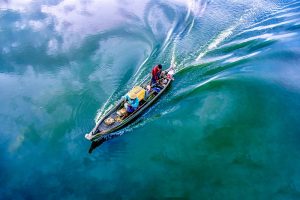 This was no doubt, one of the few times I have shot clouds with the camera pointed to the earth below. 
As I reflected briefly on this moment, I realized a new day was beginning for these fishermen, and yet for myself, this morning marked the end of my current two week trek in Myanmar. Goodbye to the always surprising Myanmar. See you again next February. 
Nikon D500, Nikkor 18-300mm, F/11@1/250 sec. 640 ISO, focal length 42mm, WB-Daylight...this is NOT the time to use a polarizing filter as it would do a fairly good job of removing the surface reflections, (the clouds!) which of course you do not want to do! You keep shooting!